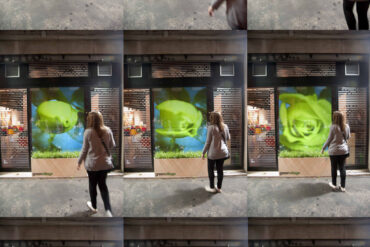 The installations presented are the new experiments for the Natural Shopping Center APPIA NEW. The theme investigated is about the relationship between human kind and the nature into the contemporary mediated metropolis: The Green Village
Leggi di più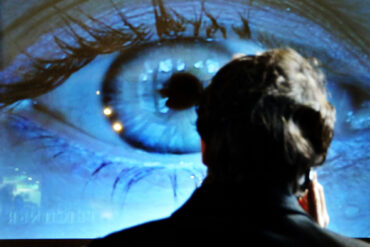 Launching event for the Natural Shopping Center APPIA NEW with the interactive Installations by InteractionDesign-IED Lab
Leggi di più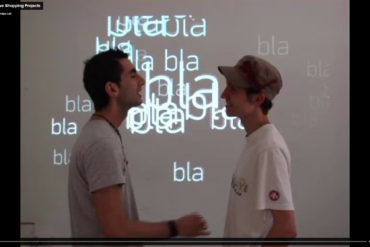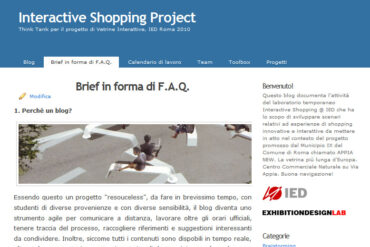 We start a new cool project for IED Roma: innovative scenarios for an interactive urban shopping. This project is going to be developed with a small group of best students from the IED department of digital&virtual, graphic design, video, interior. You can follow the ongoing design process on this online collaborative environment here.
Leggi di più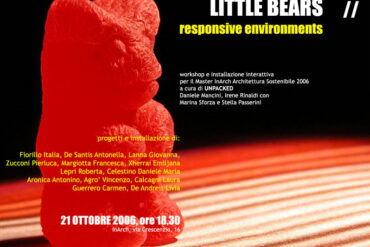 RF ID Tags Interactive installation at InArch with the students of Master in Soustainable Architecture 2006By UNPACKED Studio con Marina...
Leggi di più
Project for an interactive museum at Centro Candiani in Mestre, Italy
Leggi di più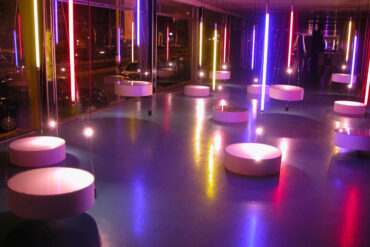 An interactive real scale prototype for a new Illy Concept Bar Competition (2005) at Le Vetrine di Via Flaminia, Roma
Leggi di più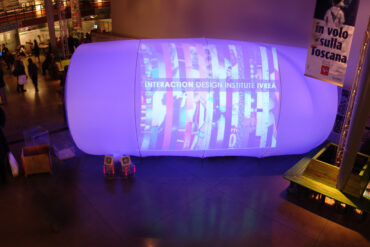 An interactive experience of a virtual flight over Tuscany takes place in an inflatable environment made of white nylon material...
Leggi di più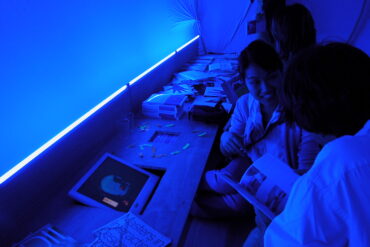 An interactive, inflatable environment into which to enter, look, touch and try out. After Milan and Florence, the Interaction Design...
Leggi di più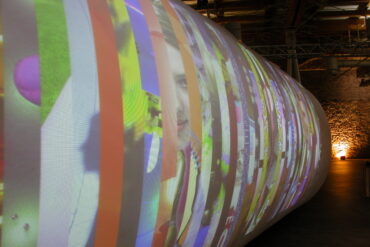 From 23 to 26 September 2004 Interaction Design lands in Florence After the success of the Triennale exhibition, held during...
Leggi di più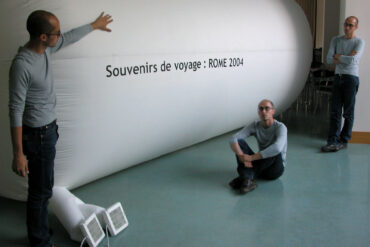 Presented my Master Thesis at Interaction Design Institute Ivrea. Here you can read my report on issuu.com. Or you can...
Leggi di più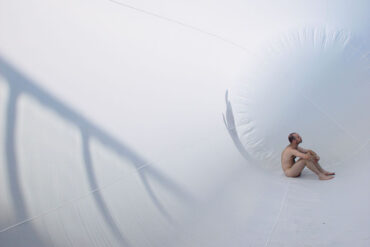 Some sewn pieces of nylon in the shape of either a torpedo, or a sphere or a donut, then a...
Leggi di più